Discover 6 Powerful Forex Patterns You Can Trade & Profit With Daily - No Matter Where You Live!
Forex Patterns Repeat Frequently and Predictably Throughout The Trading Day Across All Currency Pairs...
These patterns provide safer trading opportunities to the active Forex traders who know how to look for and trade them. Successful Forex traders recognize and know the nuances of these technical patterns. This familiarity allows them to profit from these recurring patterns over and over again. With experience, these trade setups become even easier to spot. We believe this will help you trade Forex more consistently!
If you are interested in learning how to trade these money making patterns, then we have a unique training program for you...
But first, many of you are very familiar with the amazing, long-term success Shirley Hudson has been enjoying in trading the London Close Trade Strategy. Since Shirley shared her incredible strategy with us in 2010, many traders have taken advantage of the counter-trend LCT Strategy in order to profit from the Forex markets at a specific time. Shirley continues to enjoy her personal success with the incredible LCT strategy by keeping up with her impressive track record.
However, not all of you are able to take advantage of this strategy because you are not available to trade during the LCT time window. Many of you wanted to apply these same techniques to other trading times.
...So you will be happy to learn that Shirley and I successfully trade setups other than the London Close by looking for specific recurring trading patterns! These trading patterns are based on tried and true techniques she's learned from our Coach's Corner Service which I host at Forexmentor.com.
...And... in case you are wondering, her track record is just as impressive if not more so than the London Close trades. Here are her trading results for trading these non time specific patterns.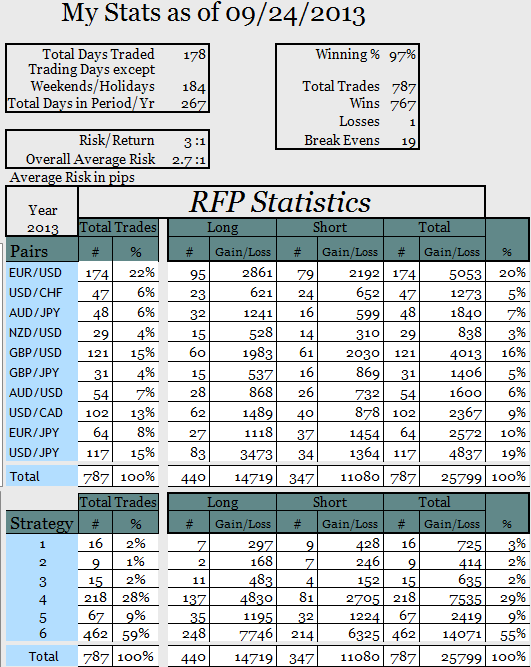 Check the performance record since Shirley has been tracking these recurring pattern trades starting mid Nov. 2011. Quite impressive! Download Full Track Record Spreadsheet here.
In the past year, we have had repeated requests for non time-specific strategies that offer flexibility to trade during any session.
For those of you who want the ability to trade other times of the day due to different geographical locations and time zones, you will love these recurring intraday patterns.
WHY TRADE RECURRING PATTERNS?
Knowing how to look for and take advantage of recurring Forex price patterns is one of the main weapons available to the professional Forex trader. The key is knowing how to identify these patterns that form frequently and predictably throughout the trading day. While it does require experience to learn to trade these patterns, once mastered, one will increase their chance of profit. The more you trade, the better you will get and the clearer and more transparent these patterns become.
What You Will Learn in R.F.P...
In this ground breaking training program, Shirley and I will teach you how to look for and trade our 6 favorite recurring patterns in the Forex markets. You will learn the following:
The basic tools and knowledge needed to trade these patterns
How to find and trade these straight forward patterns successfully
How to enter, exit and manage the 6 patterns with proper risk and trade management
How to understand the overall market environment to improve your odds
The proper psychological mind-set to win consistently
This training program provides the following to serious students who choose to follow the steps and have made the commitment to trade Forex with these repeating patterns.
A proven success model
Clear concise patterns
Explanation of one of the most important aspects of trading – reading the market environment and how to tell when/why to take and book your profits
IN ADDITION...
The Recurring Forex Pattern training program consists of the follow key features:
6 very low risk, recurring Forex patterns that have been proven to provide consistent profits
These patterns are non time-specific which means they can be traded during any market session
These patterns provide limited exposure to increasingly volatile market conditions, yet they provide highly effective setups to take advantage of intraday volatility
Trading these patterns can offer exceptional profits
Who Is This Course For?
The Recurring Forex Patterns training program is designed for those who are looking to follow a proven and successful model of trading the Forex throughout the trading day. The patterns and setups discussed in the course are non time-specific. Traders possessing basic knowledge of Forex will be able to grasp the concepts quickly via the video course and trading example videos.
What Is Included in the Training Program?
A full featured, self-paced, home study video course from Vic and Shirley detailing how to look for and trade these recurring patterns
Over 85 recorded videos of how to trade and manage various patterns in live market conditions
Two bonus companion courses to get you up to speed on the Noble Entry Method and Forex Support and Resistance Levels. You will need to understand these concepts in order to trade the patterns effectively
A Step-by-step layout of a Trading Plan/Journal to give you the confidence to know exactly what to do each day and for keeping records of your trades – what you learned, what you did right or wrong, etc.
A Trade Log Spreadsheet for tracking your results
Occasional follow-up webinars where you can ask questions and get clarification about the techniques presented in the course
You will learn these money making patterns step-by-step along with illustrations and trade examples. Both Shirley and I have been trading most of these patterns since 2005, and all of them since 2007.
We include sample trading plans so you can follow along. If you are serious about mastering these patterns, we believe that this program will include the necessary resources required to trade these patterns successfully.
All the best best,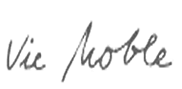 Vic Noble
& the ForexMentor Team
ORDER FULL COURSE NOW!
Disclaimer:These performance results are unique to Shirley Hudson and we do not claim that they are typical, nor have they been independently verified. Your results will be different. Past performances do not guarantee future results. There is always the potential for loss. No representation is being made that these products, and any associated advice or training, will guarantee profits, or not result in losses from trading. Never use anything other than risk capital for trading. Trading currencies involves substantial risk, and is not appropriate for everyone. You should carefully consider your financial situation before committing any funds.
Risk Disclosure:Trading currencies on margin involves a high level of risk which may not be suitable for all investors. Leverage can work against you just as easily as it can work for you. Before deciding to trade currencies you should carefully consider your trading and financial objectives, level of experience, and appetite for risk. The possibility exists that you could sustain a loss of some, or possibly all of your trading capital. Therefore, you should not fund a trading account with money that you cannot afford to lose. It is recommended that you seek advice from an accredited financial advisor if you have any doubts as to whether currency trading is right for you. No representation or guarantee is offered or implied as to the trading results that may be attained by applying concepts presented herein. Any losses incurred by traders unsuccessful in applying these ideas or methods are the sole responsibility of the trader and Currex Investment Services Inc (d.b.a "Forexmentor") and its principals, contractors and assigns will be held safe from prosecution in any form.
"You won't believe how often & consistently these patterns show up daily..."
- Vic Noble, Forex Trading Coach