London Close Trade (LCT) Daily Update Service
The LCT Daily Update Service was conceived to provide on-going, post-training support for those trading the London Close Trade Strategy. This service is free for one month for those purchasing the LCT Strategy course.
If you are already a LCT Daily Update Subscriber, please login here
When the London Close Trade Strategy course was first released, Shirley and I published over 70 daily LCT trading examples to further demonstrate how to trade this popular strategy in real, everyday market conditions. Traders raved about how these examples have helped them to gain a much better understanding of how to look for and manage LCT trades.
By popular demand, we've decided to offer this service on a continual basis to those who wish to continue to enjoy the benefits of this service. This is what will be included as part of the monthly subscription service:
ADR: Access to the averdage daily range (ADR) numbers prior to the next day's trading and updated just prior to the actual London Close, showing expected highs and lows.
WRAP-UP VIDEO: Access to Shirley's daily wrap-up video showing any and all currency pairs that qualified as LCT's. We'll also show trades that were in "out of the box" situations.You will be able to know how Shirley's thinking around certain trade conditions, and ways to improve returns. What better way to learn from someone who's maintained a 92% accuracy since 2010.
LIVE TRADE VIDEOS:

New for 2018

, Shirley will be providing frequent live trade examples. These are trades that will be recorded LIVE, as the market action unfolds. It is huge learning tool.
LOSS MITIGATION: You will have access to this very important video tutorial and learn how to enhance your returns by understanding the loss mitigation process that Shirley uses to turn lossing trades into winning ones.
EMAIL SUPPORT: Continued email support from Shirley and me.
ON-GOING WEBINARS: New and archived Q/A webinars on special topics related to the LCT Stratgey.
ENHANCEMENTS: Other future additions and enhancements
Subscribe to the LCT Daily Update Service
6-MONTH PREPAY PLAN - Save 15%
12-MONTH PREPAY PLAN - Save 20%
Please Note: You must have already purchased the London Close Trade Course to qualify for this subscription service. You may cancel this service at any time. Wrap-up videos and ADR values are available Mondays thru Thursday. Fridays are optional and are not always available.
Please go here to subscribe via Paypal
Shirley and I look forward to providing continued support to those who wish to become experts in this trading strategy. Our goal is to help everyone achieve their own, long term success.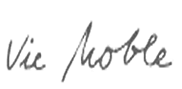 Vic Noble
& the ForexMentor Team