"HOW TO TRADE FOREX USING
SUPPORT & RESISTANCE LEVELS"
Have you ever taken a trade, and as soon as you got in, it immediately went against you?
Maybe you've had this happen a lot. You feel like "they" know you just got in and now "they" are out to get you!!
Well let me assure you, there is no "they", it's YOU!
You're trading without being aware of very important "key" levels in the market. The banks know about them, large institutions know about them, and YOU should know about them too! Without this awareness it's my belief and experience that your trading career is going to be frustrating and… short-lived.
I want to show you a better way. I've coached well over a thousand aspiring Forex traders. Those that have absorbed and applied this knowledge and applied it in a consistent manner, using impeccable money management as I teach in the course, have become competitive traders. Some are now making their living trading!
No matter how you like to trade, and what technical indicators you like to use, this information will give you a new "look" as to how the market is unfolding. You'll know in advance where price is likely to go, and where it is likely to fail. Knowing how to look at the market this way will put you in the driver seat!
Here's what's in this video course:



A rock solid plan for risk management - without risk management you won't make it in this game!
An explanation of the incredible power of pure price action!
How to identify, in advance, key reaction levels
How to combine key levels with technical tools
How to integrate "market flow" into your trading. I've been told by many traders that this one concept alone made all the difference!
How to do proper top down analysis so that you'll know the best direction to trade!
How to use Fibonacci retracement and extension information
How to use "pivot" levels, and how to calculate them (free pivot calculator included)
How to enter a trade, where to place stops, and where to get out - all calculated in advance!
Understanding the role of fundamentals
And finally, how to put it all together, complete with actual examples
This information can bring out opportunities that you may not have seen before and improve your results. I've witnessed this first hand for so many people.* And the good news is, it's not going to cost you an arm and a leg to get it.
If you're serious about moving your trading ahead I believe I can help you in achieve success. I've done it for so many others, and I'd love the chance to help you too.
To your success,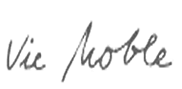 Vic Noble,
Personal Coach, Forexmentor.com
BONUS VIDEO COURSE

(a $99 Value)
"Small Risk Entries for Big Return Profits - The Noble Entry Technique"

As an enhancement to the support/resistance course, Vic has just finished a course on a very specific entry technique that will allow you to enter trades at key levels with extremely small risk!. Vic created this course because he realizes many times traders find themselves at a key level, but are unsure if the level will hold or not, and if so, how much to risk on the trade. This technique, called the "Small Risk Entries for Big Return Profits - The Noble Entry Explained " has been designed specifically for these situations. We are offering this to you as a bonus because it is a great complement to the Support/Resistance course.

Listen to How this Entry Technique has turned
Shirley Hudson's Trading Around
Course Content:
Why the Big Deal?
The Importance of S&R Levels
The Sell Method Explained
Comparing the Entries
Manage the Trade & Take Profit
The Buy Method Explained
What's the Downside?
Use with Your Favorite Trade
Examples
WHO WILL BENEFIT FROM THIS COURSE
People who are new to the Forex market but have trading or investing experience in other markets and but wish to know what sets Forex apart.
Those completely new to the field of trading in general who are looking for a practical, well presented introductory overview.
Newcomers who are curious but perhaps not sure if it's the right opportunity for them and want to know more before making the commitment to proceed with demo and live trading.
Traders frustrated by other introductory courses that failed to address all-important aspects of personal development such as trade readiness and what you need to succeed in this exciting market.
ORDER "FOREX SUPPORT & RESISTANCE"
VIDEO COURSE NOW:

Online
Versionrequires internet connection

DVD ROM
Version
play on PCs or notebooks anytime

Full Video Course
video instructions and chart examples
included
included
Online Version
access immediately
included
included
Bonus Course
The "Noble" Entry
included
included
Course Provided on DVDWatch the full course on your PCs or Notebooks
included
Cost

$199

$97

$299

$137


plus shipping

For your convenience we accept:



Please contact us for other payment options such as wire transfers
SATISFACTION MONEY BACK GUARANTEE: The on-line version of the course includes life-time access. If you are not completely satisfied with "Forex Support & Resistance", simply return it within 30 days with no questions asked. (Non-refundable handling fees: $30 for online course returns. $50 DVD returns)
To Order By Phone or Get Further Assistance:
North America Clients: Please call Toll Free: 1-800-516-0234
International Clients: Please call: +1-604-953-0234

ORDER THE FULL "FOREX SUPPORT & RESISTANCE" HOMESTUDY VIDEO COURSE NOW »